Yay you are now reading my first official blog post!! :D Makes me happy! Okay so before I start blabbering (or typing I should say) I should stick to the topic. This is my first NOTD (nails of the day). I recently went to Walgreens & bought my first nail polishes from Sinful Colors. I don't know why I hesitated to try these, probably because they're super cheap. Only $1.99 per bottle! So I guess I thought they would be too cheap & sheer. I know Target & Wal-Mart sell these polishes but I'm not too sure of the price. But anyway this polish is called "Vacation Time" & I'd describe this color as a dusty rose with a hint of brown! It has a cream finish & has no shimmer in it, which I also loved! I think this color is great for the fall time or winter. I did use two coats but actually just one was really opaque, I just have a habit of using two haha.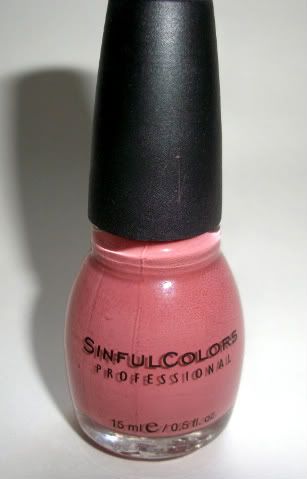 Taken with flash.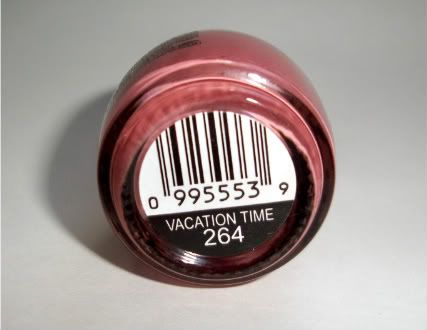 So I'll leave you with this: I love this polish! & I will definitely be buying more of Sinful Colors & I was really surprised with the opacity. Also the price couldn't get any better, so if you liked this color next time you go to your Walgreens or anywhere where these polishes are sold make sure to GRAB it!
Have you tried these polishes? If so, what are your favorites?
Thanks for reading lovelies.